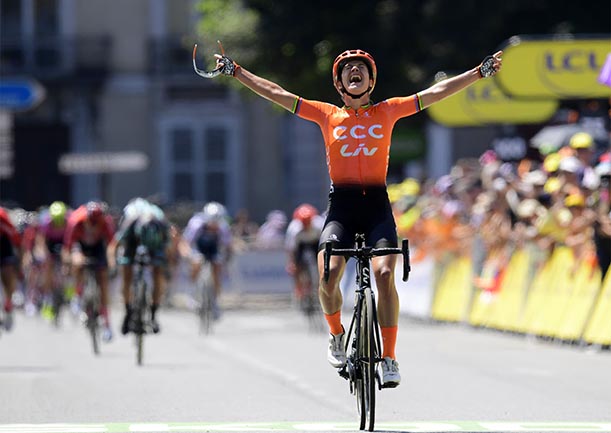 MARIANNE VOS SWEEPS SEA OTTER!
Rabobank-Liv/giant pro Marianne Vos − who is already the World Champion in Road and
Cyclocross racing − soloed to victory in the pro Short Track and Cross-Country MTB races at the
2013 Volkswagen Sea Otter Classic. In both races, Marianne was riding a new Liv/giant prototype
composite hardtail with 27.5" wheels.